02 May

What Makes A Search Engine Truly Useful?

According to studies carried out by Statista, 46.8% of the global population accessed the internet in 2017. They predict that this figure will grow to 53.7% in 2021. With the internet being a massive resource of information, on average, there are over 3.5 billion searches made on Google each day.

People need information and they want it immediately. They use search engines to retrieve information out about new products, services, websites or whatever it is they need information for. Here are some examples of what kind of information people may search for:
An answer to a question or solution to a problem.

A product or service

Trying to find a business
People turn to search engine tools to search for information as they can produce information from billions of internet pages within a matter of seconds.
But what makes a search engine truly useful?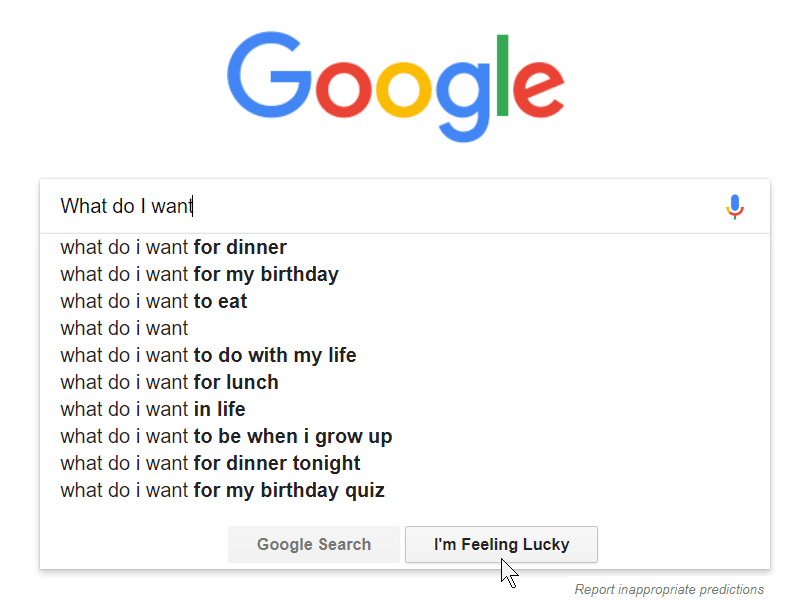 Discovers The Things You Can't
Also known as crawling, search engines use robots to crawl the internet looking for pages of websites. As of January 2018, there are over 1.8 billion live websites on the internet. With each one of these websites potentially having more than one web page, for a person to manually crawl all of these sites it would be physically impossible.
Search engines do this work for you. They rely on links between websites to find new pages and also depend on website owners to submit their websites using submission tools. By doing this, a search engine can then catalog the website you submitted. This is what's referred to as indexing.
Understands The Context of Information
Indexing is basically a search engine's table of contents, containing the location of all content and references, that's all linked together for the search engine to carry out a scan. Search engines index millions of pages a day. An index can contain billions of web pages at any given time.
You often hear people say "Content is King", however, due to the answer-matching goal of Google, it's truer that "Context is king." Each of these questions has different context and therefore deserve their own answers.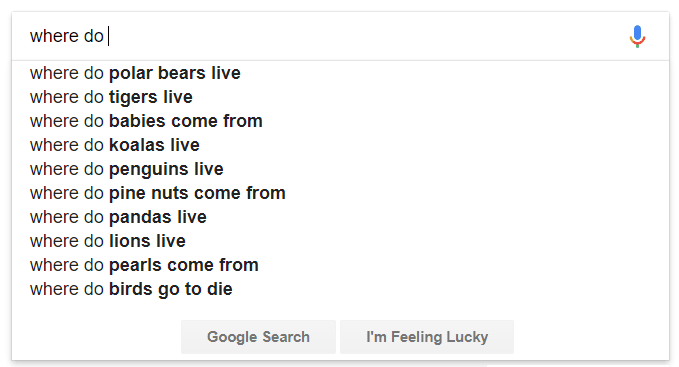 These search engines use specific algorithms to analyze web pages and rank them in relevance and authority, in relation to people's web searches. The main benefit of indexing is that while performing searches for specific information, a search will retrieve relevant information to the search query and ranking the web pages gives the user confidence that the information is from a trustworthy source.
Media Variety
An internet search is capable of generating a huge variety of sources of information, allowing the user to choose from particular sources relevant to the query. In the late 2000's, search engines like Google started providing vertical search, which is the ability to search for different types of content. This grew so popular that they later introduce Universal search, the abiltiy to showvaried media formart in search results. Some of these sources include but are not limited to:
News
Structured data

Encyclopedias

Case studies

Scholar & Universtiy research

Blogs

Surveys

Discussion boards/forums

Social media

Images
Videos
This also allows the person to obtain information from different points of view, and achieve a greater understanding of the subject or problem searched for.
Relevance and Context
Search engines have a common goal. And that is to provide relevant information in the shortest amount of time for the end-user. The precision that they carry out searches with, allows the user to cut down on the amount of information generated by a search. Today, If Google understands the context of your search enough, it will provide the answers, not just links to where they can be found.
A lot of websites also include an internal search engine, which allows you to search information within that particular website only. This can filter out other web resources, especially if a user has a preferred source of references.
Conclusion
With the internet continuously growing with more users and web pages, it is essential to have search engines that automatically find, store, catalogue and retrieve new information for the end-user.
As a business owner, you can adapt your website to take advantage of this volume of 'needs'. To this, you must seek to answers these needs – both from a product and website perspective. Only then will you appear on the first page of search engiene search results.